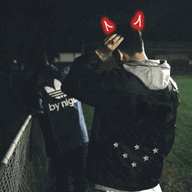 Prime
VOUCH COPIES AVAILABLE for TRUSTED/STAFF/ADMINS, PM ME
While every other seller uses Turkey VCCs, they lock you into a 1 year plan + they're troublesome to giveaway. You'll also constantly worry about Discord banning your account / voiding your subscription if you don't live in Turkey. They're also not necessarily cheap, as most markup their prices by massive margins.
Selling 1 Month Nitro Gifts (the $10 kind with 2 Boosts)
-
Not Carded, Frauded, Sniped, etc
-
Pre-tested Codes
-
Lifetime Warranty
-
No VPN / Fake Address required, activate Anywhere
-
Works even if you already have a Nitro subscription
-
1 Step Instant Activation / Redemption
-
No account access required
$10
$5
$3.99
each!
(
60% OFF
, CHEAPEST ONSITE)
All Cryptocurrencies accepted!
Massive Stock, PM me to buy
By purchasing, you agree to the following Terms:


- Delivery may take up to 24 hours after payment
- No refunds once gift code / link is sent
- Once code/link is sent, you will have at least 24 hours to redeem the gift.
- No refunds / replacements if the gift link expires after 24 hours
- Warranty only covers gifts I have sent, not other gifts you may have purchased
got a vouch copy, service works great. would recommend!
bought a nitro, no problems so far, will update if i have any :)
Gave me a vouch copy, and although receiving it took a little while due to them doing deals with other users, they had great communication.
huge vouch, great service
Last edited: