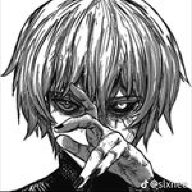 Name: Sup Foo
Tag: Sup Foo
URL: SupFoo
Creation Date : Oct 9, 2008

Name: aKa7suK!
Tag: akatsuki
URL: aka7suki
Creation Date: Sept 28, 2008
Members: 666

Name: win7
Tag: w7
URL: W0
Creation Date: Jan 11, 2009

Name: Valve (unicode)
Tag: Valve (unicode)
URL: Valve-group
Creation Date: May 5, 2009

Name: Programmer
Tag: Programmer
URL: Programmer
Creation Date: Oct 11, 2011

Name: SnS Gaming
Tag: SnS
URL: snsgaming
Creation Date: August 11, 2008

Open to offers I don't care about Steam as much as I used to these are just laying around. Feel free to leave an offer.