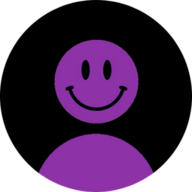 Prime
The Best Boost Bot in the community! With this bot you will be able to boost servers via simple command, separate your stocks and automate service!
AUTO BUY (click me)
ㅤ
ㅤ
PRICES
Monthly -
$60
$35
Lifetime -
$100
$65
Source - ???
ㅤ
ㅤ
SHOWCASE (click me)
(Well that's basically how boost bot works. Same thing goes for sellapp/sellix/sellpass - Its just that order is automatic and you don't have to do any commands.)
ㅤ
ㅤ
FEATURES
Multi Stock (1 and 3 month tokens)
Multi-Threaded
Token Onliner (tokens will automatically go online after boosting, onliner must be enabled in configuration - they will be online until you turn off your Boost Bot console)
Customize Nickname, Bio, Avatar and Status (requires Onliner to be enabled)
Tokens will perform activities (stream/play games/watch - until you turn off your Boost Bot console)
Auto Boosting (Sellix, Sell.app and Sellpass)
Captcha Support (Capsolver and hCoptcha are supported)
Proxy Support (format: username:password@host:port)
Advanced Boost Logs
No token locks
TLS Spoofing
User-friendly
Coded in
Golang
ㅤ
ㅤ
CONTACT
ㅤ
Discord: gtfo | old format: gtfo#8650 ( 429494734151745537 ) |
.gg/instantboosts
ㅤ
ㅤ
TOS
ㅤ
When buying any of our tools we guarantee LIFETIME warranty. However that doesnt include compensating you if we decide to discontinue the project. For example if discord makes changes that makes the tool unusable we will try our hardest to update it, however that doesnt guarantee that we will succeed.​
Last edited: