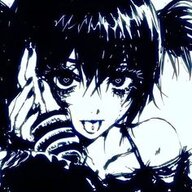 HELL's EXCHANGE!
Add me on discord for FAST + CHEAP exchanges!
INFORMATION:
Hello KINGZ, I am here to provide my top notch exchange service for Kingz to use. As of writing this short summary (1/17/23) my exchange service has gained a lot of traction in the past few months. I have done exchanges with no MM from $15 all the way up to my highest exchange of $15,000. I am truly appreciative of anyone that uses my service and want to say 'thank you' to the community for choosing Hell's Exchange.
EXCHANGE RATES & FEES:
Every exchange is a flat fee of 5% (non-negotiable)
All payments will be sent from BALANCE only.
Minimum exchange fee of $7.00, minimum of $10.00 exchange.
EXCHANGE PLATFORMS:
Cash App
Revolut (COMING SOON)
Venmo (COMING SOON)
BTC
TERMS OF SERVICE:
You verify that your payments are not from illict means. (BlackHat, [email protected], Scamming)
You must be ready to provide proof of your fund source upon request. (CashApp Balance)
You confirm that you are not entitled to charge-back or ask for a refund under any circumstances.
Any and all fees are covered at your expense, this includes but is not limited to additional sending, transaction fees, etc.
I can refuse any exchange under any circumstance without disclosing reason.
Last edited: