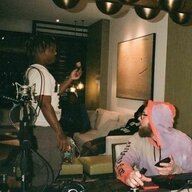 Here are a few tips to improve your website's SEO:
Conduct keyword research to identify relevant keywords and phrases to target on your website.
Optimize your website's content for those keywords and phrases, including meta tags, headers, and images.
Build high-quality backlinks to your website from reputable sources.
Use social media to promote your website and create backlinks.
Use Google Analytics to track your website's performance and measure the success of your SEO efforts.
Ensure your website is mobile-friendly and loads quickly.
Use structured data to make it easier for search engines to understand the content on your website
Keep your website's content fresh and up to date by regularly updating your blog and other content.
Make sure your website is easy to navigate, with a clear hierarchy and intuitive navigation.
Make sure search engines index your website by submitting your site map to Google, Bing, and other search engines.
This is not an exhaustive list but some of the most critical points to remember.
Here is another useful article:
https://moz.com/beginners-guide-to-seo
Last edited: