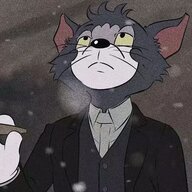 I'm looking for a clean account. The account should have some of the things mentioned below. The more of these that the account has the better:
Arcane Sheriff is a must
Must be a North American account (Willing to do other regions if you are willing to do account transfer while funds are held by mm)
Preferably most of the agents are unlocked if not it is fine.
Ranks, Levels, Cards, and Gun buddies do NOT matter to me whatsoever.
Absolutely must include the ORIGINAL email. This means the creation email, and I will be looking for this.
budget : 300$
BTC, Venmo, Paypal (could be from balance or f&f), Zelle, CashApp
All trusted Onsite middlemen are welcome, I am down to split mm fees with the seller.
If you think you have something I'm looking for, send it to me. I'll pay what the account is worth.
Last edited: