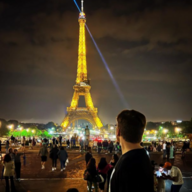 Anakin's Swap Service
What Is A Swap?
A swap is a swap in user names often times using different tools or methods, to be frank Xbox swaps are somewhat unsafe in todays current age. Often they get FNC'ed if not done right or using a specific tool. Too this date 0 main swaps done with my tool have gotten FNC'ed (an FNC is A Force Name Change made by the xbl enforcement team)
Main Swaps
$10

Fresh Swaps
$5
If I lose the swap you'll be refunded the fee NOT the value of the tag.
History With Swapping
I've never lost a swap and used to run this same service on another forum with a 100% success rate swapping tags like, Tupac, Fatal, Left, Raw, Camp, and so many others.
Contact
add me on discord for more information and or questions.
anakin#0844
​
Last edited: