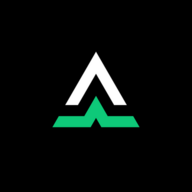 Divine
I have a huge collection of Telegram Usernames ranging from $100 - $3,000; Including OG's, Semi's, NFT's & none-NFT's.
Contact me with your budget & I will send you a tailored list.
Why buy from me?:
• I have sold over 400 Telegram usernames, with over 400 positive reviews. (See my reviews here:
t.me/Approved
)
• I provide high-quality, legally obtained usernames at more than reasonable prices.
• If you are unsure about how Telegram usernames work, I will always be happy to help you secure and set up your usernames.
• I own all of the usernames. These are not proxy sales.
Looking for something cheaper?:
• See my $20 - $100 Telegram list here
• Rent a Telegram
here
ToS:
• I only accept major crypto currencies.
• All deals are final, no refunds will be issued.
• I am not responsible to for anything that happens to the username(s) after the deal has concluded.
Contact me:
• PM me on-site
• Telegram:
Aspect
Last edited: