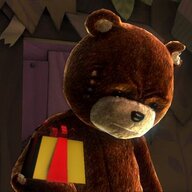 A VPN created by and for the people
I started this service because we work in business that tends to get a lot of people doxed/ddos'ed/threated by other users. Whether they deserve it or not, they also deserve their right to privacy. Which Backdoor VPN gives to you. Stay hidden when dealing with retards.
How does the VPN function?
We use WireGuard's clean & simple UI to handle the front end of the VPN. The backend works solely off .conf files that connect and encrypt your location when connecting to VPN. This is similar to what Mullvad does but there's no automation, so no one can crack accounts or leak "number-generated" logins.
Los Angeles Server (EU Server Soon)
1 Month - $3
3 Months - $12
6 Months - $35
---------------------------
Private Server
This is a location of your choice. This will also be a VPN only you can use. Unless you specifically state it can be sold to others.
$10 per month
$30 per 3 months
$50 per 6 months
$90 per 12 months
---------------------------
(These prices are subject to change in the future, and may completely disappear and become apart of the primary package once the service grows.)
Telegram:
@tmezne
Website:
VPN Site
Discord:
Server
Alternatively, you can contact me onsite to talk about purchasing.
Last edited: