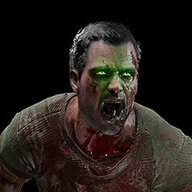 Banned
a few days ago i had a kingz member by the name of
@China
dm me about wanting to buy a code of me.
this code is for PlayStation and will give you a avatar.
he spends days saying he will buy it later and just keeps delaying until finally he decides to text me he wants to buy it now.'
we start talking on discord and he sends me the payment. so I give him the code and he says its not working.
I said oh shit is it not? if the code is used or expired il refund you straight away but the code worked cus I tried it.
he was furious and was sending me so much hate over this and wants to start a dd on kingz saying I scammed him.
I tell him about the thread I made about the code and he got what he paid for.
he started getting very what the word, he is starting to get very racist and angry something like that, and is calling me a scammer cus I sold him what he wanted?
well, i told him that i would refund him to be nice but next time don't make this mistake, and make sure you read the entire thread.
in the end of the day i refunded him to be a nice person even tho he made a mistake and came of so rude towards me.
until i see the code is redeemed. he clearly did it to scam me so watch out everyone cus i think that
@China
is going around scamming like this