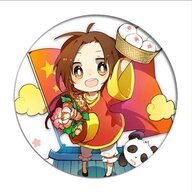 Need I say more? /s
Heya guys and gals! I'm China.
Not new to the scene but haven't been able to really lay my flag down in the market space due to the mass amount of competition, scammers as well of course multis. The site itself visually looks amazing plus extremely smooth too so major props to the dev team!
I'm excited to take on this new venture with everyone on Kingz.net and possibly connect with some new like-minded users too, glad I have joined early as I cannot wait to see how the site progressively develops.
Wish everyone on this site with health, wealth and happiness but just remember the best has yet to come!
China <3