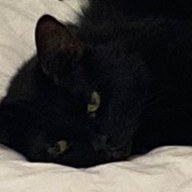 Hello Kingz members,
For
7+ years I have been using forums
to buy/sell/trade digital goods. In that time I've done $x,xxx,xxx+ in transactions between being a buyer/seller and, in the last 2+ years especially, as a Middleman. I've never advertised my Middleman service anywhere else, but now I feel is a better time than ever. I can
guarantee
you a smooth, secure, stress-free transaction, all for a
nominal fee
!
I can Middleman any deal as long as I am just holding the funds
.
In some cases I will secure accounts for an additional fee, but due to the added risk of this process, I typically decline such deals.
Fees
5% of the deal value (i.e. if it's $1,000 for a username, my fee would be $50)
Minimum fee of $8
Cryptocurrency only (I do not deal with Cash App, PayPal, etc.)
Contact Methods
Discord: dex#4377 (ID: 1067816123728408587)
Telegram: PM me for this
Onsite PMs
** I DO NOT USE INSTAGRAM, SNAPCHAT, KIK, ETC. TO DEAL **
Terms of Service
I have the right to deny your deal for any reason at all.
I am not held accountable for any accounts/currency that are pulled back, turbo'd, stolen, or extorted during or after the deal.
Everyone involved in the deal must be active. I may cut off a deal with no fee refund if it is deemed inactive.
Fees are non-refundable.
By contacting me to request MM, you agree to all terms of service.
Please Kingz.net, deal safe.
Last edited: