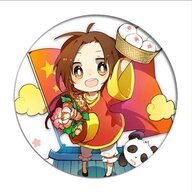 Divine
@Doom
Deal Date:
January 19, 2023
Deal Price (in USD):
$25
Plan was to buy a PS5 Beta Code Avatar (sounds pretty kewl right, yea no.), deal was going smoothly no MM (i know but China out here weeding out them scammers), anyways sent his $25 and he sent me a code it was invalid, he explained to me he was proxying for a friend which was sleeping so I said ok no problem, friend is back
@Doom
sends me another few codes that are either invalid and already used.
Then all of a sudden he tells me "either you're lying or region is incorrect", now at no point did this mofo solicit these were solely for US/CAN accounts only, obviously I had said he should've noted that on the thread and proceeded to ask for a refund in which he went on to deny as I somehow got what was being sold (first a decent seller would not pull some shit like that instead they would've said ok i will give you a partial refund, second mofo did not state anywhere about account regions).
We then started having the average com argument (you already know the racial slurs were going HARD), dude kept trying to say he had noted it on the thread which was bs because he then sends me a whole ass screenshot from a OGU thread.
He said he'd refund me after stating I'd open a DD and asked for addy, I sent addy and was blocked instantly, pinged him in Kingz discord which he then started playing nicely (strange) and refunded me.
Discord: doom#1001
Discord ID: 648538929271668756
He did refund me, TXID: 08dde4e61922ef461f1f67abbfdaf1f09934919a462c100d692f783dfafba5a8
Not asking for him to be banned but DWC for sure, unprofessional and cannot conduct good business.
Last edited by a moderator: