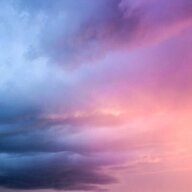 Trusted
Hello everyone, I am pleased to be able to offer my middleman service here on Kingz.
I have been in the com since 2016/2017 and have since then collected 2K+ vouches on Telegram and other forums that you guys may recognize me from.
I will be holding crypto for all deals.
MM fee:
5% of the deal
Minimum of $10
Contacts:
Telegram: @temper
[
t.me/temper
]
I do NOT use Discord.
I will never deny to confirm onsite.
By contacting me for my service you are agreeing to all my Terms of Service listed below.
Terms of Service:
I have the right to deny your deal for any reason.
If the deal is unethical or fraudulent of any sort, I will deny it.
I will not accept any deals for accounts that are not yours / obtained illegally.
I will not be held responsible for anything that happens to your account / service DURING or AFTER the deal is completed.
The middleman fees are non-refundable.
If you contact me, you are agreeing to all my Terms of Service.
Last edited: