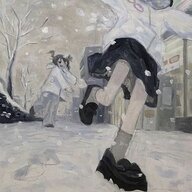 here are some miscellaneous accounts on different platforms that I have for sale
GitHub (POF $150+ to see handles):
all come with OG info, extremely safe accounts.
******* - cool adjective bin $250
***** - something u wear when its cold bin $250
******** - religion $250
SoundCloud:
all come with oge. these are all on the original aged accounts that first had the name.
/ignite - bin 150
/trilogy - bin 50
/braille - bin 50
Reddit:
no OGE unless otherwise noted, but extremely secure; have had for a few months now
u/****** (plural, large boat) $80
u/**g (Information Technology) $70 w/ OGE
u/E** (4 Life) $50
u/5** (3 Dimensions) $50
discord: phony#0064 (399546721337737217)
telegram:
https://t.me/ph0ny
(always confirm onsite)
Last edited: