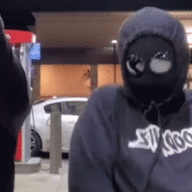 I've seen a lot of users who are confused on how exactly to earn/gain bits so I thought I'd make a user friendly guide on how to gain bits! Will be updating this list so feel free to reply on whatever isn't listed below:
What are bits?
Bits are a form of Kingz currency or 'credits' that can be used to exchange with other users or to purchase items from the on-site store (https://kingz.net/bits/) that can be displayed on your profile or posts.
How to obtain bits
1. Logging into the forums once per day

2. Replying to threads or any kind of forum activity

3. Partaking in the daily challenges (https://kingz.net/daily-challenges)

4. Buying bits from other members using other types of currencies (https://kingz.net/forums/bits-market/)

5. Upgrading to Divine which gives a bits boost (2x) perk allowing you to earn double the bits you regularly would

6. Entering giveaways that our hosted by both official Kingz staff and users. You can join the Kingz discord via https://discord.gg/forum and keep an eye out on #giveaways. To find the user made giveaways click here.

7. Coin flipping/gambling (not recommended) is a system in the Kingz discord server where users will find an amount to gamble and type '?flip' in chat where a bot determines wether it's heads or tails. Depending on which side you chose, you can win or lose the set amount of money you and the other user agreed upon. However, there are tons of scammers and people that take advantage of this system so it's better to do one of the methods listed above.
There isn't really much to it, it's a pretty simple process to earn bits. Do one or more of the following things listed above and before you know it you'll start earning bits! Just thought I'd create this quick small guide for those who are curious on how to earn bits. :-)
Last edited: