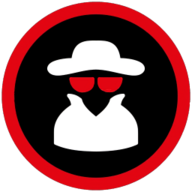 Divine
Hello, my name is Chief, and you may recognize me from other online communities.
Well, a good friend referred me to this website a few mins ago. It's surprising that I didn't know about this yet. I have been busy with uni for the past couple years and it may have led to a certain degree of inactivity. My post-graduation is almost completed now, and I'm quite keen on getting involved into a lot of business as well as trading online.
It's great to see a lot of familiar people here and also glad to not see some names. If you even remotely know me, feel free to send a message to catch up since I would love to hear what everyone has been upto.
If there are general rules I should know or some people who I should look out for, that would be much appreciated as well.
My contact details remain unchanged as before.
Discord: TheChief#1337 (UID: 761046204409839647)
Telegram: @
Personal