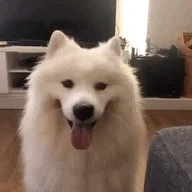 HOW TO: SECURE A SNAPCHAT
In this guide I will show you how to secure to a snapchat, before I begin please be aware to do a full and proper secure the deal will most likely be 3 days long due to Snapchats strict security measures.
This goes without saying make sure to buy off a "Reputable member / trusted seller" if you dont you are asking for disaster. Make sure to use a trusted MM and inform him the deal will take around 3 days due to security.
If you see "Try again later / something went wrong" drop everything for 24hrs, it may sound overkill but trust me, snapchat has the most strict /
unpredictable security system in the whole com.
Snapchat in terms of finding everything is the easiest, everything is on one page and can be found at the top right of the snapchat once logged in
here
Step 1. Understanding the status of the account. Please dont be afraid to ask questions about the account, how it was obtained, how long the current owner has had it for, the OG owner status, what the email and phone status is.
Step 2. Understanding the security measures of snapchat. If a phone number is linked "ONLY" the current owner of that number is able to remove it, this is done by adding the number to a new snapchat account which then removes it from the desired snapchat. Email status is also huge when it comes to snapchat.I have found three "Statuses" when it comes to Snapchat, (Confirmed, unconfirmed
and none) I will explain these in step 3 in detail in step 3.
Step 3. Confirmed - Has been verified to that snapchat and is the current primary email changing this along with other security details will likely result in a lock and loss of the account as snapchat will only allow access to the OG email for support. Unconfirmed - The email has not yet been verified to the account, it is best to ask for this email / create it if it has not been already unless its a fake email. None - this is expected with low snapscore accounts as they have most likely not been used, it is best to ask for this email / create it if it has not been already unless its a fake email. OGE - I will add this as an option as 98% of snapchats will not come with oge that are OG etc as snapchat is quite an old platform and not being able to swap the usernames the emails date back quite a bit. If you are told you have been given OGE ill show you how to check. You can check and change the email of the snapchat
here
Step 4. Logging in. Before securing check what the email status is, if the snapchat does not come with the email linked / non create-able, ask the owner to add an email of yours, preferably a mail.com / gmail.com , do not use a throw away email service such as mailnesia or protonmail.
Step 5. Patience. If you had to change the email and have logged in do not change anything. Do not be surprised if the deal goes on for 3 days as with snapchats new update one wrong move and its locked. let the account get used to the device ip etc. I recommend not signing out of the account, sending snaps or downloading data during this time, a 24 hour wait should suffice before moving onto the next step.
Step 6. Remove Phone number is linked. Remember it is the owner of the number who is able to remove it and them only, they can do this by linking it to a new snapchat account which frees up the section, also any 2FA get the current owner to turn off / remove. Once done wait another 24 hours, Patience is key.
Step 7. Password. You may change the password after the 24h has passed. Make sure to use a strong password using special characters and combination of upper and lowercase characters. Store this password somewhere safe and secure.
Step 8. Download the snapchat data. This will contain all the snapchats history of previous owners, emails phone numbers and password changes. This list goes on, the data contains alot of useful information which you can use to check such as: if the account really comes with OGE, if the account has strange password change patterns etc.
Step 9. Miscellaneous. If there is any billing information on the account make sure to remove it, this will pop up in the snapchat+ section or the "Ad and payments" section. Make sure to remove it. You can also change the DOB etc however if there is an already existing one id leave it for a while. Data etc can be found at the bottom of the settings as shown
here
​