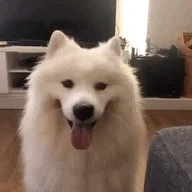 HOW TO SECURE A TIKTOK
With TikTok rapidly expanding and becoming one of the largest SM platforms i felt it was needed to make a thread on how to secure and things to look out for when purchasing trading or selling a Tiktok. Please contact me if you would like to give your own input / you believe my guide is not up to par / can use a few tweaks. I will give credit where credit is due.
Before starting I would like to preface using your phone to Secure as I will show you the multitude of added security features mobile provides compared to the non existent security features on an emulator, PC / Mac. You cannot secure a TikTok fully unless you use a mobile device.
This is all you are given on TikTok desktop / emulator:
https://imgur.com/a/6Mx3xnj
Compared to Phone devices:
https://imgur.com/a/zfMGxGG
TikTok
1. Check if the account is a Dupe: What is a dupe? A dupe is a "Duplicate of the same name, one however made with an exploitation of tiktoks API. This example does not definite an account is a dupe or not, it is a basic way of checking and should be taken as set in stone. Tiktok is one of the buggiest platforms out there, however this is an attempt of a way to check. I recommend inquiring with the seller about the history and status of the account with proof from screenshots / videos to solidify their information. Login to the tiktok with the information provided. Once in click on profile, you should see your tiktok username, UNLESS specified before the deal the tiktok is a dupe, I will show you how to check if its a dupe. Click on "Edit Profile" below your followers, once in click on "Username" if there is a check-mark as shown
here
it means there is not other version. If theirs an X, it means its a dupe.
A more simpler way provided by @/waah credit to him fully here: To check if there's a dupe, you can do a simple process. Login to TikTok on an mobile device, search up in the search bar @/Exmaple, and if there's two or more accounts with the exact same username you're searching for than it's a dupe. Please note that accounts with capital letters, or with fonts in general are fonts and are fake. If your username is @/ri and there's an account that's named @/Ri, then the only actual real account is in-fact the one with all lowercase letters.
2. Changing your password: Go to profile, and click the top right 3 Bars, click on "Settings and Privacy" - "Manage Account" - "Password" this will prompt a security code to the EOF / Phone security. Once you have put the code in enter a strong password with a combination of Upper and lowercase letters and numbers along with special characters such as "$ % &".
3. Updating the Email on file: From where we were in "Manage Accounts" above "Password" you will see "Email" click on it which will prompt a security code to the current Email. Once done this will prompt you to add your own email.
4. Updating Phone number: In the same "Manage Account" area as both Step 2 and 3, at the top you will see "Phone number" click on it which will prompt a security code "if" there is one linked, if not it will add yours after you enter the 6 digit code you received.
5. Removing devices and enabling 2-step verification: Go to profile, click the 3 bars in the top right. Click on "Settings and Privacy" and "Security and login" click on "Manage Devices" and remove any that are not yours. Below Manage devices you will see the "2-step verification" option. I recommend enabling 2FA to your information.
6. On your mobile device: Go to login -> Continue with Instagram -> "Recover Account" in red -> Click TikTok username -> Put the @ of the account. Email / Number mean it is safe and not easy to pull, anything else like Facebook, Twitter, or google is a red flag and should not be bought as it can be pulled very easily.
Important Information
Please note: OGE does not matter as long as the previous owner has access to this information: Sign-up date: Registered location: Email on file / previous emails: Number on file / previous numbers on file.
When buying a Tiktok you must understand the risks that come along with purchasing one such as Account locking, suspensions and banning etc. Most users get their Tiktok swapped after purchasing so they know that information is the original info..​