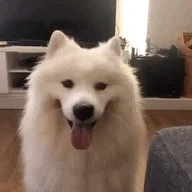 HOW TO: SECURE AND TRANSFER A TELEGRAM
With increasing sales of Telegram Accounts, here is a Guide on How to secure a Telegram! ALWAYS buy from a reputable User!
Side Note: No Guide is 100% due to Scammers finding new ways to Pull Accounts! Also, make sure to always use a MM and only use Reputable Users!
NOTICE: SELLER MUST HAVE ACTIVATED 2FA, 7DAYS BEFORE SELLING, else users will not be able to transfer ownership of a channel, Another notice would be that usually Ownership usually gets transferred instead of selling the whole account, and afterwards you can follow the swap guide as linked below. If for whatever reason you are required to secure a Telegram, here is the best way to approach it!
Step 1. Firstly log in to the Telegram Account, and make sure Logout all active devices! This can be found under the
settings
, then
Privacy and Security
. From here press the Show all sessions and click
Terminate all other sessions
.
Step 2. Secondly, from the settings tab proceed to change the
password under 2FA
and remove the number under
edit profile
, with this we prevent the Seller from regaining access to the Account again.
Step 3. Thirdly
add 2FA
the same way it was removed under this section.
Step 4. For extra security you can swap the username.
Telegram Terms:
Swap: Transferring username to another account
Group: A form of chat which can hold a username
Channel: A form of chat which can hold a username
Vanity: the URL/username​