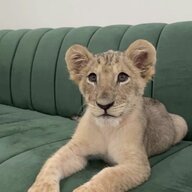 Prime
Step 1:
Log in to the account and navigate to "Account Settings" > "Security" to change the account information, including the password and sign-in email.
Step 2:
Enable 2-Step Verification using an authenticator app, and save the security codes for future reference.
Step 3:
Remove any existing payment methods and billing information from the account.
Step 4:
Remove the account from any existing family management settings.
Step 5:
Change the account's date of birth, using the method provided in the guide.
It is important to note that no guide can guarantee complete security and scammers are constantly finding new ways to access accounts. Therefore, it is recommended to buy from reputable users and use a middleman, and also to link a credit card to the account and make a small purchase to secure the account.

*PSN DOB change method https://account.sonymobile.com/en-US/#/signin
---
In the PSN community, there are several terms that are commonly used:

OGO
stands for
O
ri
g
inal
O
wner, and is mostly used when purchasing an account from the first owner or inquiring about the account's history.
OGE
refers to
O
ri
g
inal
E
mail, which is the first email that was registered on the account.
Account Knowledge refers to information such as security questions or other details that can be used to regain access to the account.
DOB
stands for
D
ate
O
f
B
irth, and is used as a last resort option by Playstation to reset passwords. It is important to ensure that this information is included to reduce the risk of being scammed.
CC
stands for
C
redit
C
ard, which Playstation support can use alongside initial transactions to reset passwords.
Account Region refers to the region associated with the account, which affects the Playstation store & worth of the account.
Last edited: