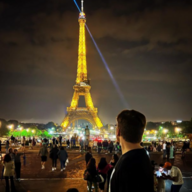 When buying Xbox Gamertags, scams are an often yet preventable occurrence. Here are a couple ways you can secure your xbox account.
after obtaining the email and password to the account you are trying to secure your first step should be to add your security information. you can do this by going to My Microsoft Account > Security > Advanced Security Options > Get Verification Code From Previous Owner > Add New Ways to Verify > Add your own phone number/email.
Once you complete the above steps next I would change the "alias" email on the account (the email you login with) you can complete this by My Microsoft Account > Your Info > Account Info Email Address > Add A New Email > Make Primary > Remove Old Alias
doing this will prevent you from getting constant password resets and unless someone has the account consoled they won't even be able to attempt a login.
Need I say this Change Your Password, this is very easy especially after completing the previous steps. Go To Xbox.com > Type Your Alias Email > Forgot Password > Reset Your Password.
Now you need to reset your "Recovery Code" this code if not reset the previous owner may login. My Microsoft Account > Security > Advanced Security Options > Scroll All The Way Down > Generate New Recovery Code.
Enable 2FA if you want although on Microsoft it doesn't do much
also I recommend if you purchase an account with a console on it to remove it from the microsoft account and sign out all instances in the Advanced Security Options.
Last edited: