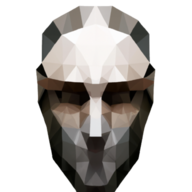 Divine
More details @ T.ME/PROGRAMMING
> About
> We are a team of 3, who come from the sneaker com, our specialities range from security, reverse engineering and web development.
> We have worked with everyone, from people online, companies like Tiktok and even university professors.
> We own a API service, providing in demand hard to get data. We can work with most programming languages.
> We have never turned down a job offer, and have been able to deliver everything.
> On the side we work as bounty hunters, meaning companies pay us to find exploits on their systems (ethical & legal)
> At the moment our rehire rate is 100%, meaning people who have consulted us before, rehire us again if they need ever need more service.
> Work
> We have a lot of experience getting past Anti Bots (Shape, Cloudflare, Incapsula, Kasada, etc.)
> Additionally we have also a lot of experience in automation from check out bots to social media automation etc.
> Furthermore we can provide Web3 services, we have made sandwich bots, mint bots, contract exploits and more.
> Lastly we can also deliver high scale systems for APIs or Web apps, and can provide fullstack web development.
> We are pretty well known within the NFT com, and sneaker com, and have been providers for solutions for many bots for years.
> We are not cheap, but we get the job done no matter what, we all work IRL, and we have work experience for a lot of well known companies such as Tiktok.
> Contacts
>
https://discord.gg/tjyRXENA3y
> Personal contacts in signature
Last edited: