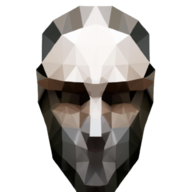 dev459606073's Development Service
I Specialize in software development (I make tools)
Experience
:
Ex, sneaker community so I have experience bypassing antibots like cloudflare, shape, incapsula, etc.
Ex, web3 dev, so have experience with exploits and ratelimit bypassing
Well known pentester/ethical h4cker within the pentesting space
Experience within social media automation, automating tasks and creating accounts.
Yes, I have made so called "Autoclaimers" and "Turbos"
You go first, unless you want to pay middleman fees.
Hire me today, by creating a ticket below.
Check out the ConsolaTools community on Discord - hang out with 17 other members and enjoy free voice and text chat.
discord.gg
Consolidated#4138
Last edited:
dev459606073's Development Service

I Specialize in software development (I make tools)

Experience

:

Ex, sneaker community so I have experience bypassing antibots like cloudflare, shape, incapsula, etc.

Ex, web3 dev, so have experience with exploits and ratelimit bypassing

Well known pentester/ethical h4cker within the pentesting space

Experience within social media automation, automating tasks and creating accounts.

Yes, I have made so called "Autoclaimers" and "Turbos"

You go first, unless you want to pay middleman fees.

Hire me today, by creating a ticket below.

Check out the ConsolaTools community on Discord - hang out with 17 other members and enjoy free voice and text chat.

discord.gg

Consolidated#4138
okay nice