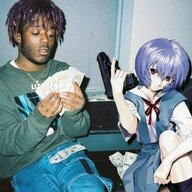 /satan

co: 140 (via telegram)
bin: 200 firm

Comes with the email on it
Linkable to Discord

I am also open to trade for a tiktok or telegram that is the same value.
I am open to use a trusted onsite middleman (fees on you)
BTC/ETH Only
TOS: I am not responsible for any account bans after it has left my hands.
I will always confirm onsite before a deal.
Last edited: