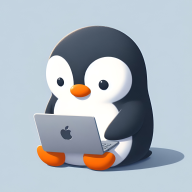 Louis' Instagram
Unban Service
I can unban:
Artificial Ban:
$750
TOS Ban:
$900
Sexual Ban:
$1250
Unbans take between 1-10 days. If not completed, you will receive a full refund.
I usually just need your username, but may require more info such as email on account. I do NOT need your login.
These unbans are completed by an IG rep.
Discord:
Louis#6533
Telegram:
LouisOGU
Discord Server:
discord.gg/louis
Kik:
Louis
Onsite PM:
@Louis
​
TOS:
These TOS are binding and MUST be read and acknowledged pre-deal. If your account is not unbanned in less than or equal to 10 days (240 hours), you will receive a full refund equal to the crypto amount you sent me at the beginning of the deal, regardless of up and down fluctuations. Your funds will be held in my custody and NOT moved before your order is complete. Once paid your order cannot be cancelled as the process will have started. If you pay someone else for an unban or get your account unbanned during the 10 day period you will not receive a refund, do NOT attempt either whilst I am working. Once unbanned, the service is complete - if you are re-banned , that is your responsibility and not my liability, regardless of how long after unban it occurred.​