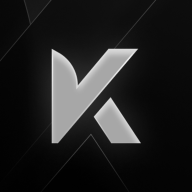 Top A
Hello Kingz!
We're thrilled to unveil
Kingz V2 Update 1
packed with new features and improvements. Here's a detailed rundown:
---
1v1 Betting w/ Bits (Beta)​
Navigate to the Bits page and click the '1v1 Bets' page (or click here).
You're allowed up to 3 pending bets, each expiring in 10 minutes.
Draws can happen.
The 1v1 Betting system is currently in beta and may not be working from time to time as we enhance the system. Please report any issues to an Administrator
---
Claim Usernames​
Bug fixed where vaulted usernames can't be mentioned.
Upgraded members can't have their usernames claimed.
---
Bits Updates​
You can now purchase up to 50K Bits.
New unlimited & limited username items added.

Unlimited items

100

Clown

Cool Doge

Money Bag

Polar Bear

Rollin'

Waddle Waddle

Whiskey

Yuuup

Kick Angry

Limited items

Blue Partyhat [Limited]

Green Partyhat [Limited]

Purple Partyhat [Limited]

Red Partyhat [Limited]

White Partyhat [Limited]

Yellow Partyhat [Limited]

Diamond Sword [Limited]

Rainbow Toad [Limited]
---
Mythical Updates​
New Perks:

Hide your activity and/or appear invisible.
Change your username font style.
---
More Live Content​
Updated Latest Activity on the sidebar in real-time.
---
Telegram Alerts​
Link your Telegram account in Connected Accounts and set up your alert preferences to receive notifications.
---
Community Feedback​
Based on your feedback, we've made some other small changes.
---
UI Enhancements​
Enhanced thread lists and pages, such as groups, upgrade, claim usernames, and more.
Additional UI tweaks for a better experience.
Big thank you to

@strongVisuals

for enhancing our UI even further!
---
Feel free to share your thoughts on these updates!
Please note that a lot of our new features can be considered in "beta" as we continue to test and improve their functionality. Remember to report any bugs or issues you may end up facing to an Administrator (or open a support ticket)!
If you read until here, enjoy your free codes redeemable at the
Bits store
!
I-WAS-HERE-1

WOW-FREE-BITS