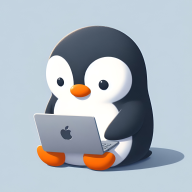 Louis' Middleman Service
​
Contact:



Discord:

Louis#6533

(UID: 917564175369261076)
Telegram:

LouisOGU




Discord Server:

discord.gg/louis




Welcome to my MM service. I am an escrow from London, UK and have been completing deals since 2015.
I take pride in my reputation and friendly approach, having

held

over $3 million USD

worth of client funds with singular deals

over $200,000 each

.


I would be honored to be your middleman.
​
Fees:
5%
of deal value
$8
Minimum fee
Terms of Service
- My only responsibility is to hold funds. I am not responsible for fluctuations in crypto value. I do not cover transaction fees.
- The MM fee is non refundable as it is for my time.
- I have the right to decide on an outcome in the event of a disagreement that isn't taken to kingz.net deal dispute.
- I have the right to compensate the buyer/seller if I deem deliberate time wasting is preventing the deal from moving forward.


​
Last edited: