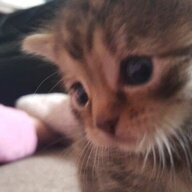 Languages I Know:
- Golang
- Python

Some Past Projects:
- Claimers/swappers for Twitter, Instagram, Twitch, & Discord
- Account checkers for various crypto & streaming sites.
- Account generator (Discord, has SMS/Email verification & Twitch)
- Scraper for Instagram (Scraped from following/followers list of account data & email hint)
- Discord bots (Swapping, stock checking, account gen, DDoS)
- VM's (Checks if email is registered to site)
- Website auto-register (Once the site is released to the wild, it buys it.)
* Going to add more as time goes on, just what I think of right now. *

Pricing will be based on the time frame needed to create the tool and your budget.