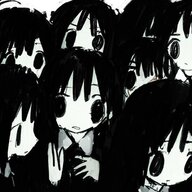 Twitter Username Swap Service
I will use my swapper which has been thoroughly tested against turbos and autoclaimers running 200k+ requests/second, along with a high quality server to ensure a 100% success rate
​
---
Auth-token Swapping:
I do NOT need your email or password, I will swap your username using your accounts Authentication token. (If you do not know how to get your Auth Token, I will show you.)
Fresh IPs:
I will swap your account using a fresh never used before IP address to prevent your account from being suspended
Fee:
->
5% of username value
->
No minimum price
->
I will match any price
onsite



Contact:
->
Discord: <>#2500 (911544083896483870)
->
Telegram:
t.me/haahahaahahhaaha
---
Terms Of Service:
If for some reason your username is lost on swap I will refund the swap fee, but not the username value. I am not responsible for the username being suspended during or after the swap.
Last edited: