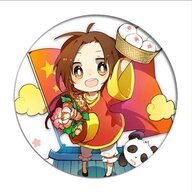 Let's start off the site's opening right, on previous forums people have been extremely generous to gift me anywhere from upgrades to high-tier items.
Now it's my time to give back.
Requirements;
Comment
below!
You can enter as many times as you'd like and I will be selecting a user fairly using a random name selector thingy majigy (you know what I mean).
Good luck all!
China
<3
EDIT: Reminder to everyone that you're required to comment a china flag for your entry to be valid!
Giveaway has now ended, congrats to
@ai
for winning the Prime upgrade, hope this puts you on the right path for your future venture on-site :3
Last edited: