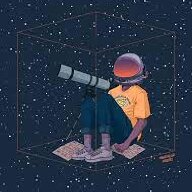 Hello KINGZ! I hope your year has been great so far. I have been working with discord for 5+ years now, and have amassed a professional team thats worked with several brands and niches. Below are some of the services I would love to offer to you and your community.
Server Setup:
We offer a customized solution for your community, covering bot configuration, roles, permissions, and security. Whether you're a content creator or web3 startup, we've got you covered.

Bot Development:
Have an idea but cant find the right bot for it? Our development team will code you an advanced, feature packed discord bot, providing you a custom solution to fit your vision perfectly.
Monetization:
Monetizing a discord server can be a hassle. Thats why we are here to integrate your server with any webstore application of your choice, generating revenue in no time.
Why us?
Ive noticed several discord services being offered that are sloppy and dont truly consider the clients needs when being executed. We're here to provide professional solutions and to fit our clients visions perfectly. All of our projects and client's needs are always being actively worked on and communicated with, creating long lasting relationships along the way.
Whats next?
If your interested in working with us, please contact the below socials. We will discuss your project/needs, and you will be given a quote. Middleman can hold funds until the service is 100% completed.
Discord: kaiola#0007
Telegram: https://telegram.me/klaogu
​