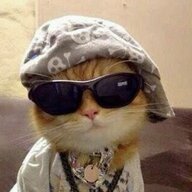 | SHARD'S & HUBERT'S SWAP SERVICE
Have you ever wanted to have your OG username on a cape account?
With our service you can SAFELY transfer your name onto ANY ACCOUNT of your choice!
| ABOUT
Transfers became possible due changes introduced to Minecraft API on September 13th 2022.
We are two entrepreneurs who decided to start our sniping business back in 2020. Since then we have become one of the most successful and well-known snipers ever. Nobody else has the experience of sniping as we do. We have spent numerous months and time creating the best sniper ever, capable of beating any other sniper at a astonishing rate. Our tool has successfully swapped over $45,000 in Minecraft accounts value. We are the first ever and the most reputable Minecraft swapping service!
| SWAP METHODS
MAIN SWAP - swap onto any account of your choice (currently unavailable)
FRESH SWAP - swap onto fresh prename account
| PRICING
FRESH SWAP - 8% fee (minimum $80)
| CONTACT
shard#2334 (ID: 1039866504918859776)
Hubert#8769 (ID: 874316442403758080)
| TERMS OF SERVICE
By dealing with us you agree to these terms:
No refunds under any circumstances unless stated.
You will only be refunded the swap fee if the swap fails.
We are not responsible for anything that happens after the swap.
Anything that happens to the account after payment has nothing to do with us.
We have a right to not deal with certain people.
These terms may change at any given time without notice.
Last edited: