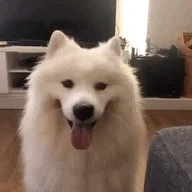 This is probably the biggest opportunity in the history of social media & it's at our fingertips!
I've personally made $50K this month alone from my own shows & I'm looking to expand my empire and offer shows to members of this community.

A snapchat show is practically your own show, you choose a niche and upload content. The algorithm is a lot like TikTok, very easy and simple to blow up & 1M views = $7.5-25K. Ridiculous in and of itself, I'm looking for people who are genuienly interested in running their own show, this isn't just a side hustle. It's an opportunity that is so unsaturated and easy to do!

Not anyone can get a show, there's around 5 agencies in the world offering this & I own one of them. Please only contact me if you have previous experience in content creation.

What we offer
We currently have 2 options, pay us for your own show. 80/20 split. Or run your own show underneath us 50/50 split. Both options will make you a ton of money, some of my contacts are already having 7 figure months. $x,xxx,xxx.

This is one of the most Exclusive & Unique services to ever touch a site, excited for it to be here. Contact me on site if interested.
@neptune telegram.