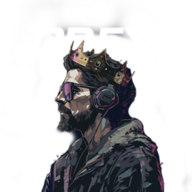 Divine
So we have a new comms site and its growing at a good rate.

what do you like so far about Kingz.net?
what do you not like about Kingz.net?


Ill start:

- I like the switchup from myBB to XenForo its a different feel and vibe.
- I like that the upgrade options isn't the standard theme that every site goes with which is a space theme
- Dealing with the staff and the team thus far, they have been helpful and responsive. Most staff members offsite I have come across have insane ego's. None of the staff members here seem to have suspicious pasts offsite or a bad rep Which is good.
- The domain name is nice and different. easy to remember and easy to market.
- The rate at which the site is growing is great. Actual real competition to competing sites.


Looking forward to seeing the growth, and upon conversing with a lot of the members here that I know personally I think I speak for a lot when we all want a site that isn't infested with greed and corruption. I've been supporting start up sites, and this one looks promising.