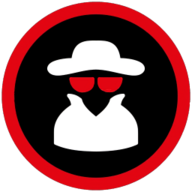 Divine
CRYPTO ⮂ CRYPTO
Fee: 2% ($4 minimum)
---
CRYPTO ⮂ $TON
Fee: 4% ($10 minimum)
---
I can exchange any Coin/Token for you!
Contact Me:
Discord: TheChief#1337 (UID: 761046204409839647)
Telegram: @
Personal
TOS:
- I don't go first under any circumstances.
- I may refuse to deal with you.
- The fees are not refundable under any circumstance whatsoever.
- The crypto address you send me is the address I will send to. Make sure its the right address since I will not be liable for anything after its sent.
- All network fees are on you.
- Funds must be legally obtained, if the funds are frozen due to being illegally obtained you will not be refunded.
---