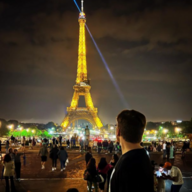 This is your one stop guide for all information on the version of a gamertag.



A V1 Gamertag is the original version, the first time the Gamertag was ever created on the XBL network some V1's are not swappable as there is a dupe made of them for example.
The V1 in this example would not be swappable as the dupe is existent.
A V2 Gamertag is also
referred
to as a "Dupe" is an account that was created in July/Summer 2019 When people were able to take advantage of a exploit in the xbox app / website. Dupes are often Swappable and as more V1's are swapped some of them are becoming the V1 of the tag.
Exploit Gamertag's are different then V2's as compared to the previous mentioned method of creation, exploits were created in Dec/Winter 2016 on Android Devices where there was a glitch and you could claim any gamertag you wanted but spaced out (usually not possible) let me show you an example. (a 2016 exploit is stuck as is and cannot be swapped or spacing changed)

Extra's
If you have any other question
regarding
the version of a specific tag feel free to pm me and i'll do my best to help you, or if you have any feedback on information listed here I will be updating this thread when needed
​