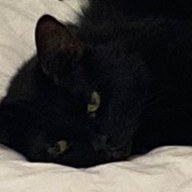 Welcome to Kingz.net!
You may know me from other forums, or this may be your first time seeing me. Either way, I wish you a very warm welcome on behalf of the entire Kingz
Administration
team. (
@Akh
@Poop
and myself). Check out the full team list at any time
here
.
Kingz is a forum catered towards buying, selling & trading digital goods of all varieties. We aim to provide a more user-friendly, supportive, actively-updated alternative to other similar forums out there. We're not focused on a single niche, so bring your friends from far and wide. There's something for everyone.
Please be sure to read the
rules
and
terms of use
to get a better understanding of what we allow/disallow here.
In the coming weeks we will be introducing a range of new features such as new ways to use your
bits
, new items, new awards, custom user-groups, and some more surprise ones. We're dedicated to making sure you, the community, get your say in the changes around here. To get involve in these votes, check the
Site News & Information
section regularly and get involved in the
Discord (CLICK HERE)
.
---
Please also give your congratulations and warm welcome to
@Austin
,
@mak
,
@Louis
,
@Zyger
&
@faiq
for being our first five
Trusted
members!
We've also got our first
Staff
member,
@kwivly
! He'll be actively moderating the site alongside the Admin team and can be reached out to with any questions.
We're going to try and keep the forum as dynamic as possible. That means if someone isn't pulling their weight or falls out with the community as a whole, they'll be removed. However, if someone is putting in the effort to make the forum a better place, they'll be considered for promotion. The Administration team will be actively monitoring all aspects of the forum and community, so our engagement should help foster a reliable team.
---
To get you started onsite, make sure to check out the
help documents
and consider
upgrading
for an enhanced experience.
Thank you all for your support thus far. We wish you all the very best..
Last edited: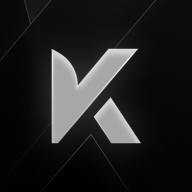 Hello Kingz! Just wanted to say thank you all for joining and giving us the opportunity to make this launch happen. There will be significant changes made starting today and all feedback will be heavily reviewed! We'll be adding some cool shit for you guys within the next coming months (already in the works) and whatever the community wants added as the majority voted will be noted and worked on as well
Aside from that, expect a few bugs within the theme for at least the first month while we work on fixing them - changes will be happening. This is all normal and as expected starting off. Just another reason why your feedback is important for the launch
Excited to see the direction we take and hopefully many of you find the forum useful and grow from its content. Again, thank you all for the opportunity and I hope you enjoy the experience we have to offer. Any questions, just shoot me a convo
(Post below within the next 24 hours and get yourself the launch day award and dont tell anyone I told you this)