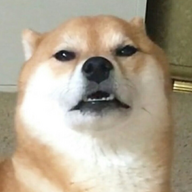 Zyger's Middleman Service
I've been involved in the community since 2015, and have been middlemanning deals since 2017.
Through my middleman service, I have handled over $6,730,000+ USD safely, across 5460+ deals.
This can all be verified through my middleman log
here
.
I primarily middleman and secure minecraft accounts, but I'm able to hold crypto for other deals as well.
Fees:
Under $200 = $10
Over $200 = 5%
You can also use my fee calculator
here
.
Payment Methods:
Bitcoin (BTC) & Ethereum (ETH)
Contact:
To request for me to middleman your deal, join my discord server
here
.
I can also middleman on site, but it will be slower.
FAQs:
Dealing with other members can be risky, as there's always a chance that they might scam you.

It can also be highly confusing if you're not familiar with the process of securing your deals properly and safely.

By paying me a small fee, you can get rid of that risk and confusion, then rest assured knowing that your deal will go smoothly.

It's always safer to pay a little more, than to risk losing it all.
You can use my verification tool at
https://zyger.net/verify/
which will tell you how to get a users discord ID and compare it with mine.
If the deal is a trade, then the middleman fee will be based on the combined estimated value of the trade, as I will have to secure both of them.
Terms of Service:
1) You must pay me the middleman fee before I middleman the deal.
2) If an account gets locked, I am not liable as it's beyond my control.
3) If the deal is cancelled, then I may keep the middleman fee depending on the reason and how much time was wasted.
4) I am not responsible for what happens with the goods after I have middlemanned them for you.
5) If you get scammed by an impersonator, that's your own fault, and it has nothing to do with me.
6) If you choose to use me as your middleman, you agree to my Terms of Service.
7) I reserve the right to change my Terms of Service at any given time.
Last edited: